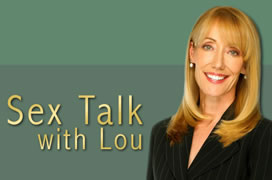 PODCAST: Sex Talk with Lou
Sex and the Little People — Marylou Naccarato DHS
Listen to the February 26th 2014 show - click here
Practical Sex Ed: for people with short stature and with disabilities —
Marylou Naccarato DHS
Listen to the September 22nd 2011 show - click here

Webzine Article: Good Things Come in Little Packages, Part 1
Published: SEXIS, November 16, 2011
Webzine Article: Good Things Come in Little Packages, Part 2
Published: SEXIS, November 17, 2011

TV Documentary: Secret Lives of Women, WeTV.com
Episode: Mini Women www.wetv.com
Marylou has thrived as a mother, independent tax consultant, and now, sex educator to little people.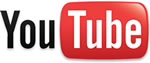 Marylou - Sex Educator
This portion of the show covers her work as a sex educator including
a mini-workshop and review of her favorite toys!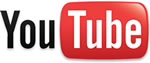 Marylou - Sex Educator/Living with Short Stature and Her Personal Life

Watch Marylou as she shares her experiences as a woman living with short stature and personal life. A surprise romantic serenade from the "Little Big Man" concludes the show!
Playboy Radio: "Afternoon Advice with Tiffany Granath"
Sirius Satelite Radio
Aired: September 22nd, 2009
Show: "Afternoon Advice with Tiffany Granath"
Channel 99, Sirius Satelite Radio

Marylou was interviewed by host Tiffany Granath about her upcoming book Heighten Your Sensuality and Intimacy and TV documentary. www.playboy.com
Got Questions? Get Answers! Contact Dr. Marylou today

  Join Dr. Marylou on facebook.com
Dr. Marylou Naccarato, DrMarylou.com, and its contents herein is for educational and informational purposes only. It is not professional medical advice, sex therapy, or counseling. Dr. Marylou does not advocate doing any sexual activity that is painful, uncomfortable, or against the instruction of your medical doctor. Always seek the advice of your physician or other qualified health provider with any questions you may have regarding a medical condition, or any other situation, in which you require medical or professional help. Never disregard professional medical advice or delay in seeking it because of what was stated during a consultation or something you have read on her website.
All Rights Reserved © 2017 DrMarylou.com
---
Home   |   About   |   Consultation   |   Products   |   Media / TV   |   Blog   |   Contact